Join the Audi Fremont team for a 2-day event focused on fun, refreshments, family, and safety! When attending this event, parents will receive a FREE Amber Alert Ready Child Safety Form, Digital Finger Print, Photo Safety Program* as well as safety tips that will help set up your family safety action plan. Bring the kids too!
Event Details:
•

Saturday, October 20th from 9 am - 4 pm
•

Sunday, October 21st from 11 am - 5 pm
Fletcher Jones takes pride in supporting a strong and safe community as we partner with Operation Kidsafe and the Fremont Police Department. We look forward to meeting our neighbors and providing this special event.
Want to learn more?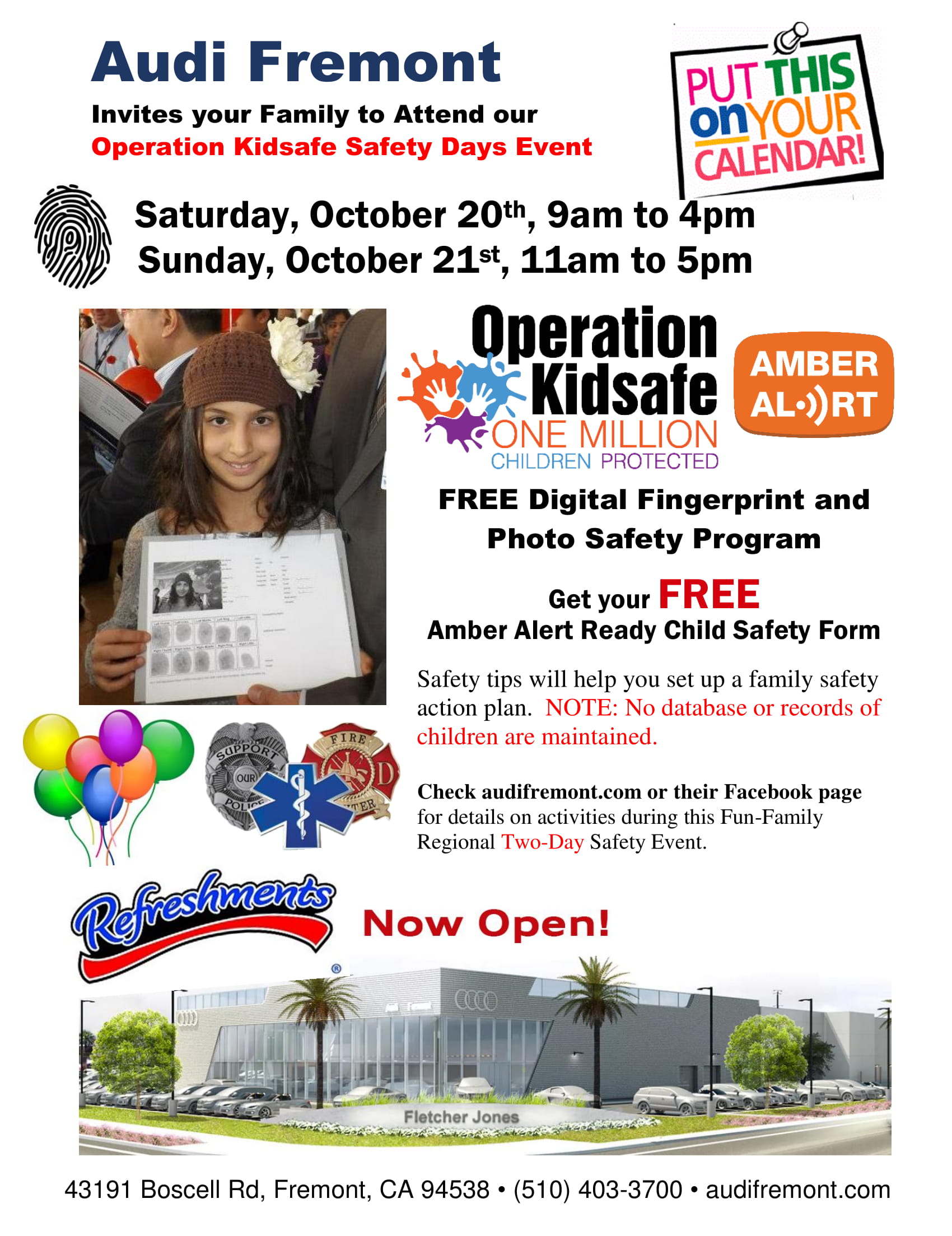 *No database or records of children are maintained.