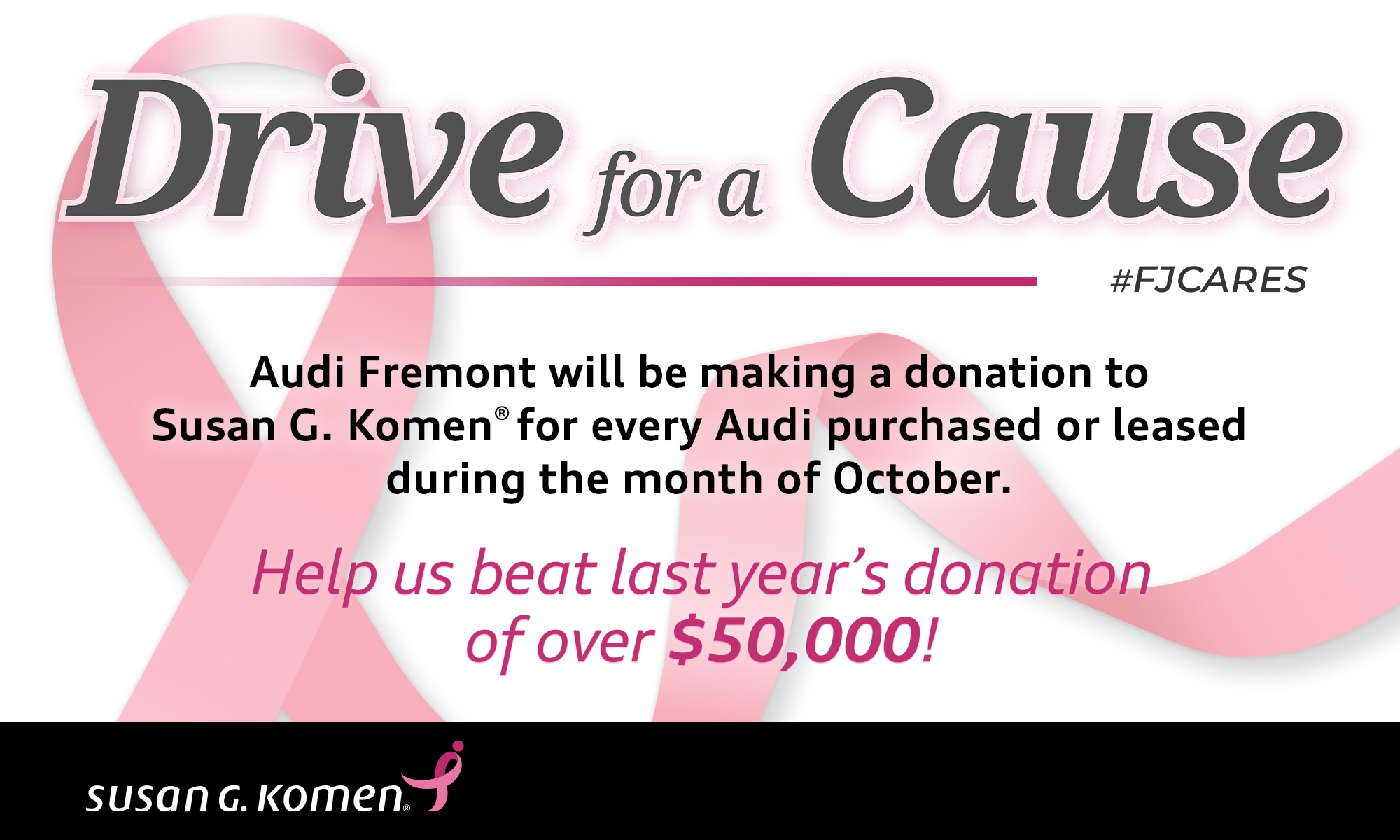 Approximately 268,600 new cases of breast cancer will be diagnosed in the U.S. this year, and more than 42,000 people in the U.S. will die from the disease. In fact, 1 in 8 women in the U.S. will be diagnosed with breast cancer in her lifetime.
October is National Breast Cancer Awareness month and Fletcher Jones Automotive Group has teamed up with Susan G. Komen
®
, the world's largest breast cancer organization, in an effort to raise money to cover costs for women in need of a life-saving mammogram ($125).
Read More