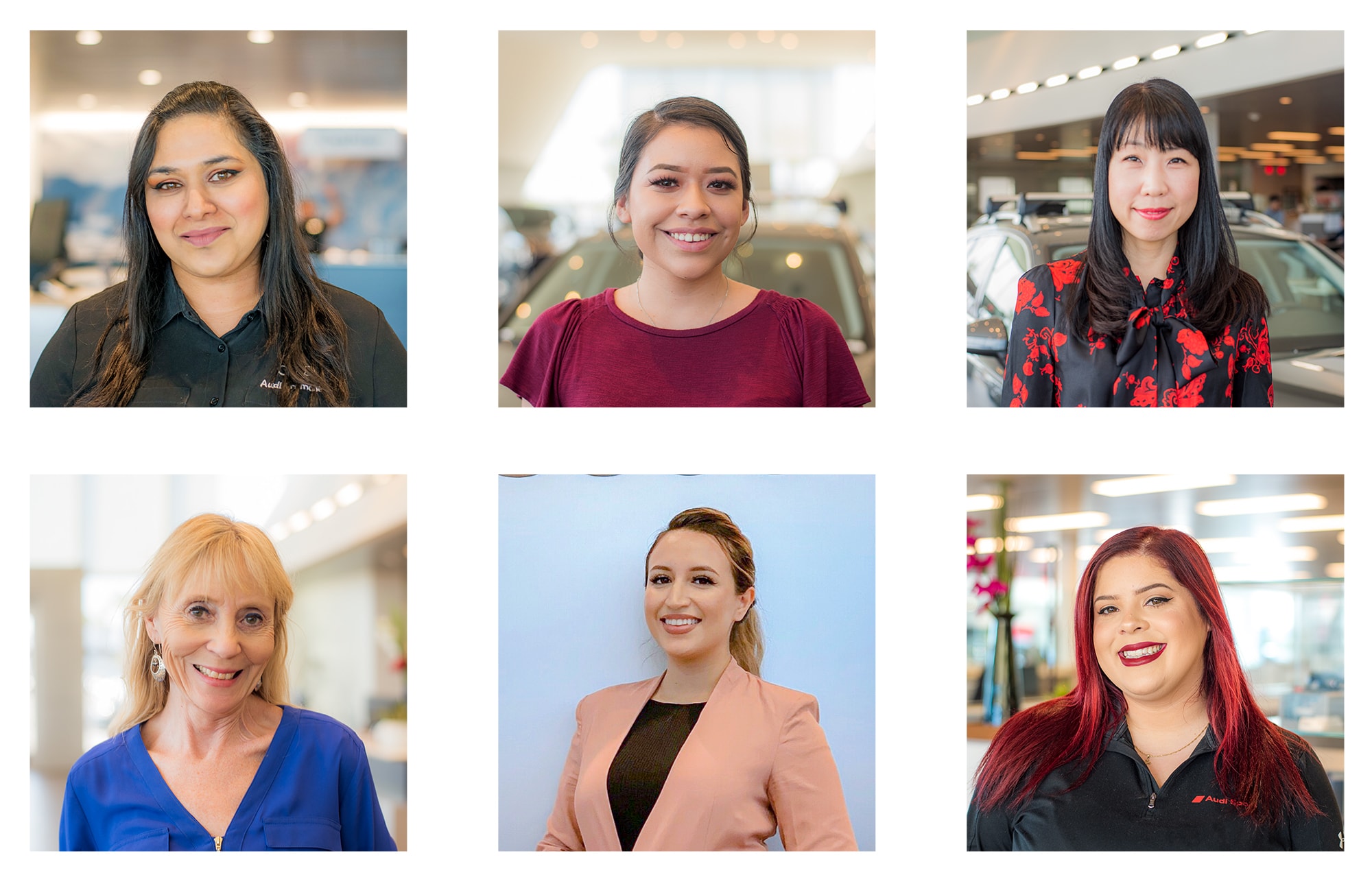 International Women's Day Trivia
Q: Who was responsible for the first fully electric automatic wipers?
A: That would be Charlotte Bridgwood, who patented the "Storm Windshield Cleaner" in 1917, which utilized rollers over blades. However, in 1920, her patent became invalid and it would be awhile before car companies began to implement her design in their models. Where we would be, especially in the Fremont area, without windshield wipers?
Audi Fremont Service Trivia
Q: When should you replace your Audi wiper blades?
A: Your Audi Wiper Blades should be replaced every six months to a year or if you are experiencing visibility issues while driving. Schedule your next service appointment with us and in the meantime, learn more about when it's time for new wiper blades.
Thank You to the Women of Audi Fremont
For International Women's Day, Audi Fremont would like to thank the women on our team for always having a clear view of the Fletcher Jones Difference and showing our guests the difference. We appreciate how they have chosen us to be the company they design their career with and they deserve to be celebrated today and every day.
Electrify Your Lifestyle, Your Career or Both at Audi Fremont
Learn about Audi's first fully electric SUV, the Audi e-tron® or share your automotive industry trivia with us by submitting an application online.