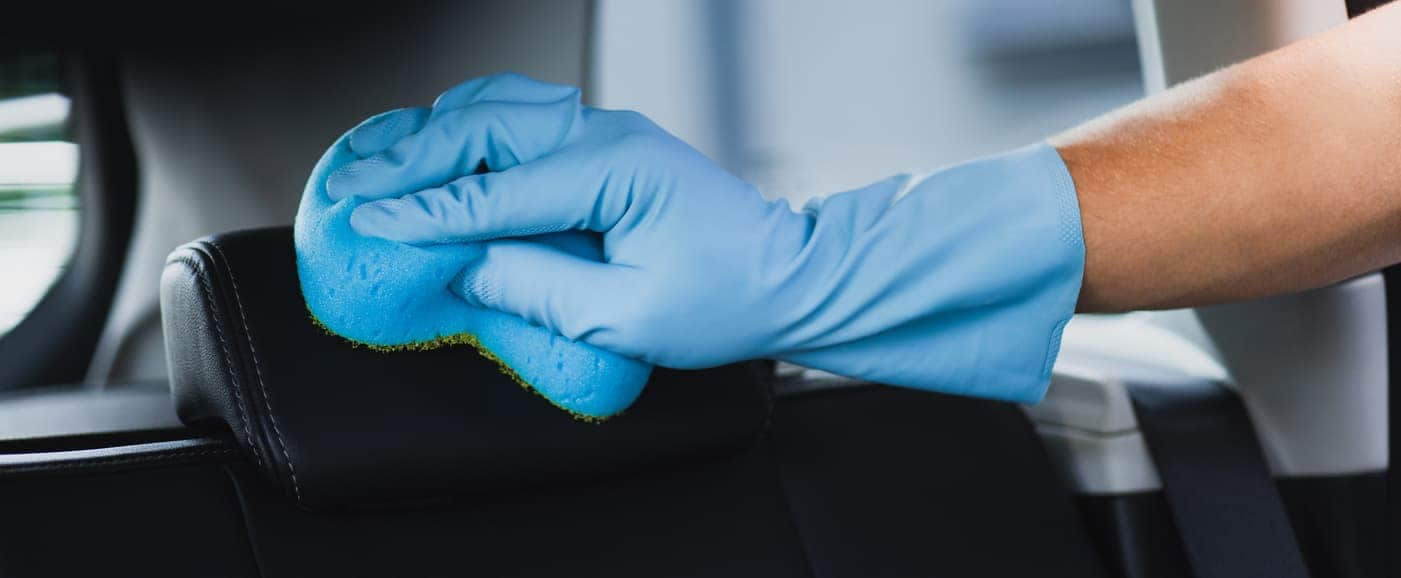 The leather seats of a new Audi offer a stylish and sumptuous touch to your interior. However, to keep them that way as you cruise around Santa Clara, you'll need to follow appropriate recommendations to learn how to clean dirty leather car seats. Leather seats need more care than cloth seats to maintain their rich look and feel, but they're worth the effort. The Audi Fremont team shares how to clean leather car seats to keep them looking like new below!
---
Leather Seat Care Tips
Retaining the luxurious comfort of your commute from Hayward to Milpitas depends upon proper care. If you've been wondering how to clean your leather car seats, start with the following recommendations from Audi Fremont: 
To learn how to clean leather car seats, start by vacuuming your seats to remove dirt and debris.
After making sure you've removed all the debris, use a pH-neutral cleaning solution on your leather. If you have perforated leather seats, take care to avoid getting any of the solution into the holes.
Gently clean your leather seats by using a microfiber cloth or soft-bristled brush. 
Once seats are clean, use a clean microfiber cloth to apply an approved leather conditioner to your seats, and gently work in. Give the conditioner time to dry, and then buff in with another clean microfiber cloth. Leather conditioner helps keep seats supple and avoid the cracking that can come with age. 
Appropriate Leather Cleaning Products
To remove dust, you can keep it simple by using a colorless damp rag. You can perform a deeper clean with water and a bit of soap or a specified leather car seat cleaner. Your owner's manual should contain recommendations, but you can also ask the team at the Audi Fremont service center if you'd like to purchase a leather car seat cleaner that you can be certain will do the trick. Learning how to clean dirty leather car seats depends almost entirely on using the right supplies. Whatever your cleaner of choice may be, there are a few things you'll want to avoid using on your leather seats:
Dark cloths
Sharp objects that may scratch
Household cleaner
Detergents
Furniture polish
Additional Leather Care Tips
To help take care of spills and debris on the go, we suggest carrying a small spray bottle of leather car seat cleaner and a clean microfiber cloth in your vehicle.
If you have access to a garage when running errands in San Jose or Newark, we suggest using it. Temperature extremes can also impact the quality of your leather over time. 
If a garage isn't available, try to find a shaded parking spot, as the sun can fade and damage leather over time. 
How Often Should You Clean and Condition Your Leather Seats?
Now that you know how to clean leather car seats, you might be curious when you should put your new skills to work. So, how often should you clean and condition leather car seats? A good rule to follow is once every three months. However, this can range quite a bit based on usage. If your vehicle is properly stored in a garage for long periods of time, you likely won't need to condition the leather very often. However, if you're a daily driver who frequently has to park in the hot sun here in the Bay Area, routine leather conditioning is likely a good idea. If you're interested in consulting with our team, we'd be happy to evaluate your habits and offer a care schedule!
Find Out More About How to Clean Leather Car Seats Today
If you have additional questions about leather seat care, the Audi Fremont staff is here to help. Whether you want to know more about how to clean dirty leather car seats or want to pick up an approved cleaner from our parts center, we're here to help care for your Audi inside and out.
---
Schedule Service at our Premier Audi Dealership